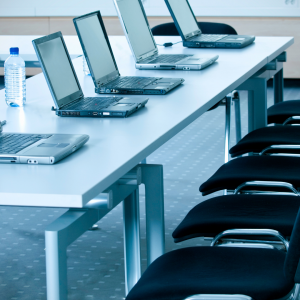 As the Covid Pandemic begins to subside, many questions about how we work and from where remain unanswered.  Will total demand for space decline and if so to what degree?  How do employers retain valuable employees, provide the flexibility employees are demanding, while maintaining productivity? As employees return to work, will employers change the way space is designed, perhaps providing fewer dedicated offices and workstations? Or instead, will employers create more open, collaborative dynamic spaces, knowing most of the heads down quiet work will be performed at home or elsewhere?  How do HR departments create policies and solutions allowing them to recruit and retain talent in one of the most competitive job markets in recent memory, without alienating or disenfranchising long term employees?  Lastly, will dense urban office markets like Center City Philadelphia rebound to pre-pandemic levels, or will a reduction in demand create unhealthy markets with declining rents and over leveraged properties unable to compete?
Currently the Center City Philadelphia market is showing resilience and strong signs of life, despite the fact that daily headcounts in major downtown office towers remain below an average of 30%.  Tenants continue to pay their rent obligations and Landlords have yet to feel a major impact on their assets.  Rents have held firm, although Tenant Improvement Allowances and free rent concessions have increased 10-15%.  The Philadelphia CBD is currently 15% vacant.  Anything below a 10% vacancy rate becomes a Landlord's market, where Tenants (Employers) have little leverage.  10-12% is a more balanced market.  So at 15%, conditions have softened slightly but not to any alarming point.  There is activity, demand for new space and leases are getting signed.  In fact, over 1M sq. ft. of office requirements are in the market seeking solutions. There are several significant subleases on the market with lease expirations beyond 5 years, but that is often the case in markets with less certainty.  There are also many small and short term subleases on the market where it is unclear whether the Tenant will let the lease expire turning that space into additional vacancy, or will they retain the space if the sublease exercise proves unsuccessful, so they still have an office for employees to return to several days a week.
As major employers such as Comcast, Independence Blue Cross and others, begin bringing people back to the office, many of these questions will get answered over time.  But bringing people back has not proven easy, as Covid variants emerge and employees show a reluctance to return to long days of commuting, riding mass transit, paying to park, etc.  Some employers are offering incentives to bring employees back, offering to pay for their monthly SEPTA pass, free in-house catered lunches, gym memberships and the like.   Clearly employers want people to return at least several days per week, critical to maintain culture, collaborate, innovate and train young talent.
Many people have predicted the demise of cities throughout history.  From the fall of Ancient Rome, the Cholera Epidemic in London, the horrible conditions of NYC in the 1970's, and after 9-1-1, many naysayers said people will leave cities in droves.  We are hearing the same negative prognostications now, that cities are in trouble.  But cities exist for a reason.  Human beings are social animals, we yearn for face to face interactions, spontaneous meetings and engaging with focus.  New uses also emerge.  Philadelphia was once full of factories which no longer exist.  We adapt and reuse.
That is occurring now as an explosion in demand for lab and life science space has emerged.  The Gene & Cell therapy research emanating from CHOP and Penn has spurred incredible demand for lab space.  Several office buildings have already converted some space to meet this demand, such as Brandywine's Blabs at Cira and the Cutis on Washington Square.  Make no mistake, Center City Philadelphia will come back, adapting and responding to changes in employee living patterns and new and exciting uses for office space.
For more information about Center City Philadelphia Trends and properties for sale or lease located in the Philadelphia region, contact Todd Monahan, Managing Director and Executive Vice President for Wolf Commercial Real Estate (WCRE) at todd.monahan@wolfcre.com or 215-799-6145. WCRE is a full service commercial real estate and advisory firm headquartered in South Jersey. The firm provides various services such as; tenant and landlord representation, property management, buyer representation, owner representation, appraisal and advisory evaluation and corporate lease portfolio management. Wolf Commercial Real Estate specializes in office, industrial, retail, multi-purpose, healthcare, educational, investment and government properties. To search our available listings for sale or lease in the Philadelphia and South Jersey regions, head to www.wolfcre.com.