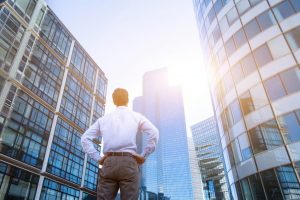 Over the past several years, the investment market within the Philadelphia and Southern New Jersey region has grown extremely competitive.
Market trends show a majority of investors are looking within the Philadelphia region seeking higher upside values and returns. These investors are typically searching for 8% + returns on investments. This has become increasingly challenging in the PA/NJ market. WCRE helps investors identify these opportunities by locating off-market investments.
"The key is creativity and knowledge. It is important to be creative as an advisor to find opportunities and deal structures to create higher returns," says Jason Wolf, Managing Principal of WCRE. "The value of WCRE is not just the knowledge of tenants in the market and vacant buildings— it's connecting opportunities to investors who would not otherwise have access to this information."
Market knowledge is power. Recently, WCRE represented a client searching for a long-term lease solution. WCRE was able to identify a vacant building opportunity and identified several investors to commence negotiations with our leasing/tenant opportunity. Ultimately, WCRE was able to successfully satisfy both clients' needs — securing a 15-year lease for the tenant and double-digit returns for the investor.
When investing in the market place, it is important to align yourself with a real estate expert who understands the current market and how to structure investments for higher returns and long term security.
To learn more about Wolf Commercial Real Estate, please contact WCRE at 856-857-6300 or visit our website at www.WolfCRE.com.